The Hundred 2022 – Birmingham Phoenix captain Moeen Ali nurtures pressure of intense competition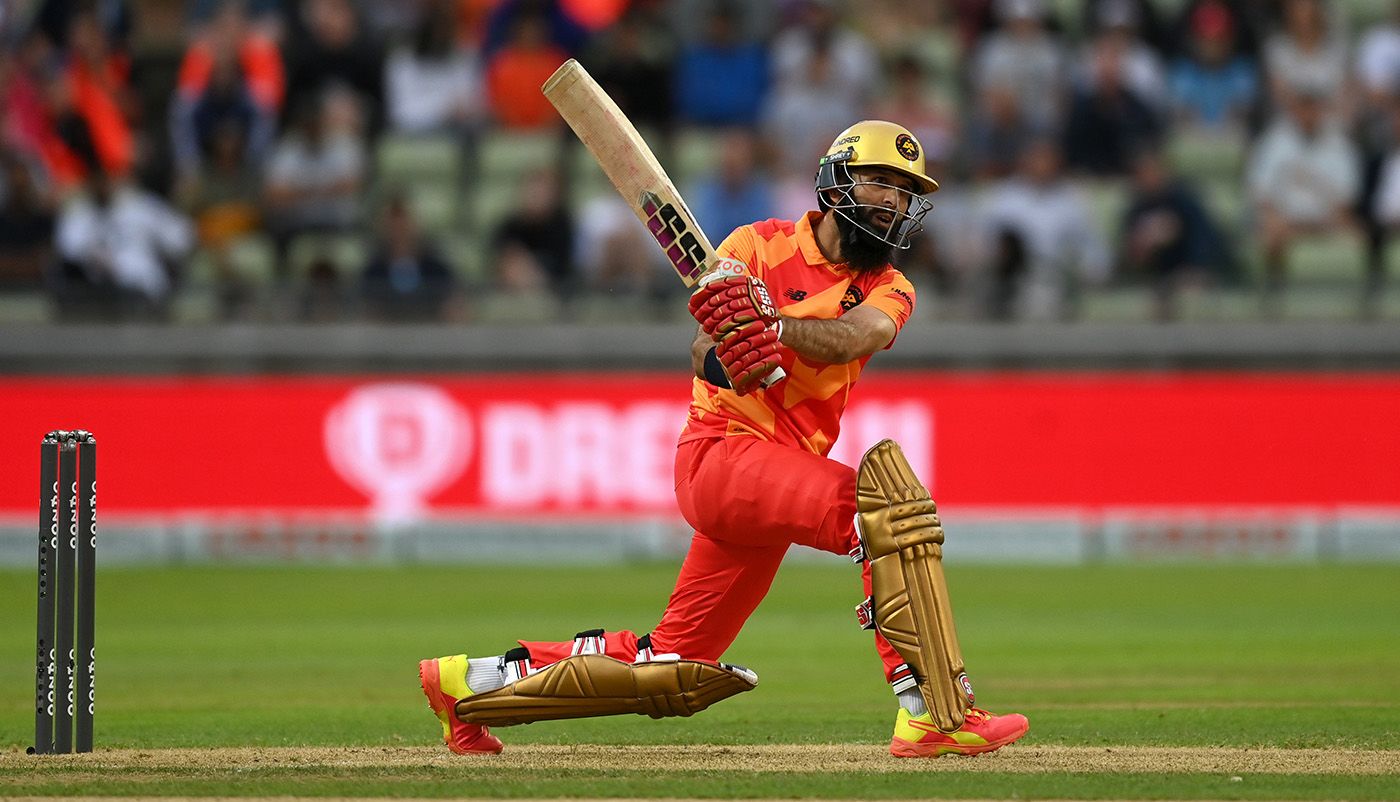 After a summer of indifferent white-ball performances from the men's senior team, the Hundred arrives, just as the national team could need a breath of fresh air. England started the season well, with a comfortable sweep of the ODI series against the Netherlands, but have since faltered, completing seven of their last 11 with the white ball.
The Hundred comes amid a change of captain and coach for England, some losses, an air of general change, as well as, according to Moeen Ali, an opportunity for young people to make a name for themselves and audition for a position. . A team is looking forward to the T20 World Cup.
As he did in taking them to the finals last year, Moeen will lead the Birmingham Phoenix, and begin his campaign on Saturday against the Trent Rockets. And while Moeen credits England under the new regime, he believes the pressure on others at the national level from outside players is not only inevitable, but healthy as well.
"This is a very good thing [having that competition for places]And [there is] Speaking ahead of the launch of KP Snacks' summer cricket roadshow at The Black Prince Trust at The Oval, Moeen said, "There's a lot more competition now than ever before." "When you don't play well – or you're losing – there's always going to be change, and I think that's a great thing.
"With a change of coach and captain, there is always a chance for new faces to come in, just like when Morges [Eoin Morgan] and travels [Trevor Bayliss] Took over in 2015. There were many new faces. They give you a lot of energy.
"It's going to keep all the senior players on their toes because there are some great players coming in. Everyone is really good under pressure because it's going to benefit us in the long run."
Having overseen the emergence of Will Smed at Birmingham last season, Moeen knows all too well how the tournament can throw a younger youngster into the mix. Smed impressed in the Blast, earning a deal in the Hundred as an injury replacement, and finished as team
3rd highest run scorer
Behind Liam Livingstone and Moeen himself; He had the second highest strike rate (172.91) among the top 20 run-getters in the competition.
"The Hundred is great for young players; you can get players out of the blue which is really cool. Some teams have got some young players this year who have been a little bit, but [the Hundred] It's a great platform for them to really shine and perform well and come on that big stage," Moeen said.
"Especially now, because England haven't played so well this summer and if anyone has been absolutely outstanding, it's worth trying to get into that team. Someone like Harry Brooke is in contention for doing that. I know he has played a few games but he is a great player in my opinion.
"He will be someone I'm sure people will keep an eye on. It's a great platform for the players to do well, put their hand up and do something that can catch the captain and coach's eye because everyone will be watching." had been.
"It's important for young players, that now there is a window of sorts for players. In the past it was very difficult for players to get picked for England because the team was doing well. But I think there are some spots – Or at least a chance – for the players to do really well."
With the experience of captaining England, Moeen could be a World Cup winner; He may be 17 years into his professional career; They may have led Birmingham to last year's final, but the format looks fresh enough for them to feel the need to make some last-minute modifications before Saturday.
"Death bowling is difficult because it's five balls and you stay on one end," he said. "You need three death bowlers in the end – in a just case – because [it is] Most likely they will bowl the last 15 balls. There are little things like this and I have to remind myself again about the exact rules.
"The whole over-rate thing is a fantastic rules one, with a fielder coming in. We have to go through the rules again. Obviously it's been a while since we've played it."
KP Snacks, The Hundred's official team partner, is touring the country this summer to provide people with more opportunities to play cricket as part of their 'Everyone In' campaign. see everyone.co.uk/about