According to multiple reports, Philadelphia rapper PNB Rock was fatally shot during a robbery at Rosco's Chicken & Waffles restaurant in South Los Angeles on Monday afternoon.
Los Angeles Police said the 30-year-old Philadelphia rapper, whose real name is Rakim Allen, was killed after being shot several times during a robbery at a Manchester Boulevard eatery at around 1:15 p.m., Los Angeles police said. according to rolling stone,
The rapper was having a meal with his girlfriend, who geotagged a since-deleted Instagram post on the location, Los Angeles Times reported,
According to the police, a man pointed a gun at the restaurant and demanded goods from the victim. According to Times sources, Allen was targeted for his jewelry.
According to Rolling Stone, the rapper was pronounced dead at a hospital at 1:59 p.m. A suspect who shot him is yet to be found.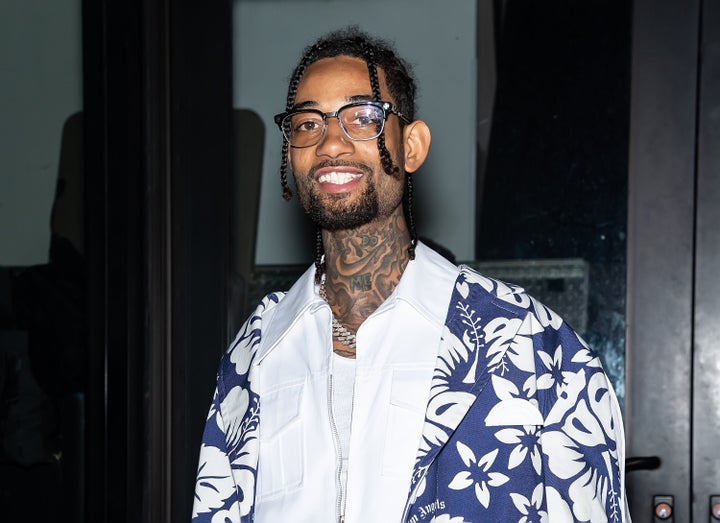 The rapper signed with Atlantic Records in 2015 after releasing his first mixtape last year. Their first single, "Flake", dropped a year later, followed by "Selfish", which peaked at number 51 on the Billboard Hot 100 and sold over 3 million copies.
He released two studio albums: "Catch This Vibes" in 2017 and "Trapstar Turns Popstar" in 2019. His latest song, "Love Me Again," was released on 2 September.
He has collaborated with artists including 2 Chainz, Wiz Khalifa, Nicki Minaj and most recently, Swae Lee.
Allen and his girlfriend, Stephanie Sibounhuang, spent Sunday at a wedding, according to posts on their Instagram Stories. He is survived by his two young daughters, Zuri and Milan.